Looking To Buy Or Rent An Instrument? Read Our Customer Reviews
Back To School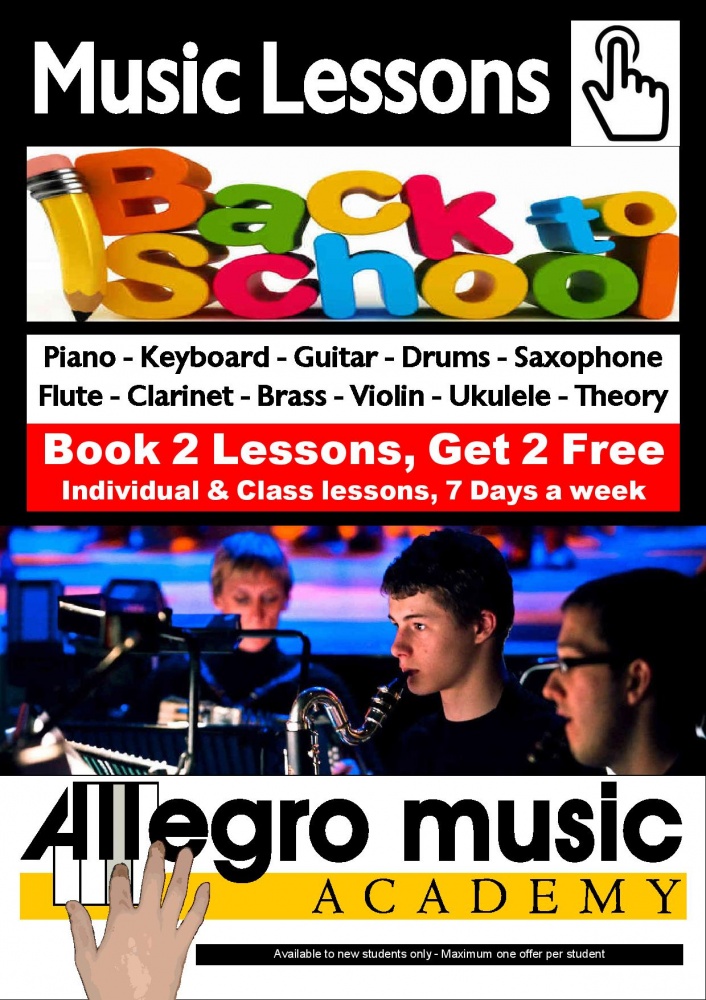 It's a proven fact that learning a musical instrument is not only a fantastic thing to do in its own right, but also helps in general learning and personal development of children of all ages. These days with schools having less and less money to spend on music tuition, many children have very little music education, with many schools now offering no musical tuition at all.
Don't let your child lose out on the chance to do something that could not only provide them with a fantastic hobby, but also help unlock potential in other subjects as well.
Here at the Allegro Music Academy, we're open 7 days a week and run tuition from our dedicated music academies in Southend, Chelmsford and Colchester. If you're thinking it's only for those kids that have a musical talent or already own an instrument, you would be wrong. Our teachers are on hand to offer fun and relaxed lessons for complete beginners that have never touched an instrument, through to those that already play, looking for some extra help as the new term progresses.
Whether it's rock guitar or classical piano, banging drums or some vocal coaching, we have it all covered. If you don't have an instrument, you can hire one from just £25 for two months, and our fantastic Back To School Offer means you can book 4 lessons and only pay for 2!