Looking To Buy Or Rent An Instrument? Read Our Customer Reviews
Drum Teachers In Colchester
DEBS WILDISH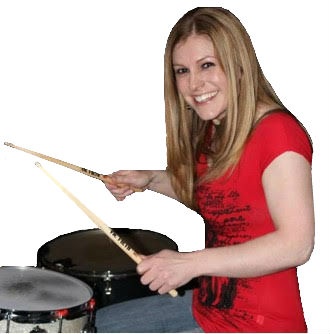 Drums - Individual Lessons
Debs has been drumming for over 20 years and achieved a Drumtech Diploma in 2003. Since then,she has performed with various artists of different genres and toured extensively, particularly withher previous long term band, Joanovarc. She has played all over the world and supported artists suchas Toploader, Slade, Wizzard, Beth Hart, Dandy Warhols and many more. Debs has plenty ofrecording experience too and has two albums released with Joanovarc. She has also worked withcharacters such as John Altman (Nick Cotton, Eastenders), Adam Barron (The Voice) and AnyaMarina (US artist).
Joanovarc's songs have been featured in a film directed by Joe Scott called 'Is this Now' which won several awards at the Buffalo film festival in 2017.
Debs has been teaching drums and piano for over 13 years privately, in schools, and even on cruise ships. She has also obtained grade 4 violin, grade 5 piano and grade 5 music theory. She currently plays occasionally in Europe with an all- female AC/DC tribute band.