Looking To Buy Or Rent An Instrument? Read Our Customer Reviews
Violin Teachers in Colchester
GLYNN FREEMAN
Piano, Keyboard, Violin & Theory - Individual Lessons
Glynn commenced his music studies on the piano at age 7 first with his mother, nd then Lily Martin, going on to pass grade 8 with distinction at 16. He was also a regular prize winner at the local music festivals nd as a result was invited by singing teacher Freda Parry to accompany some of her solo students during rehearsals and performances. Glynn teaches piano up to grade 8 and violin and theory to grade 5 and, over the years, has presented hundreds of successful candidates for their ABRSM exams. He enjoys teaching all ages and abilities and always tries to accommodate individual musical tastes and preferences. He also makes time to learn new music both for himself and accompaniments for instrumentalists and singers.
"As a teacher it is important to keep ones own technique up to scratch" he says.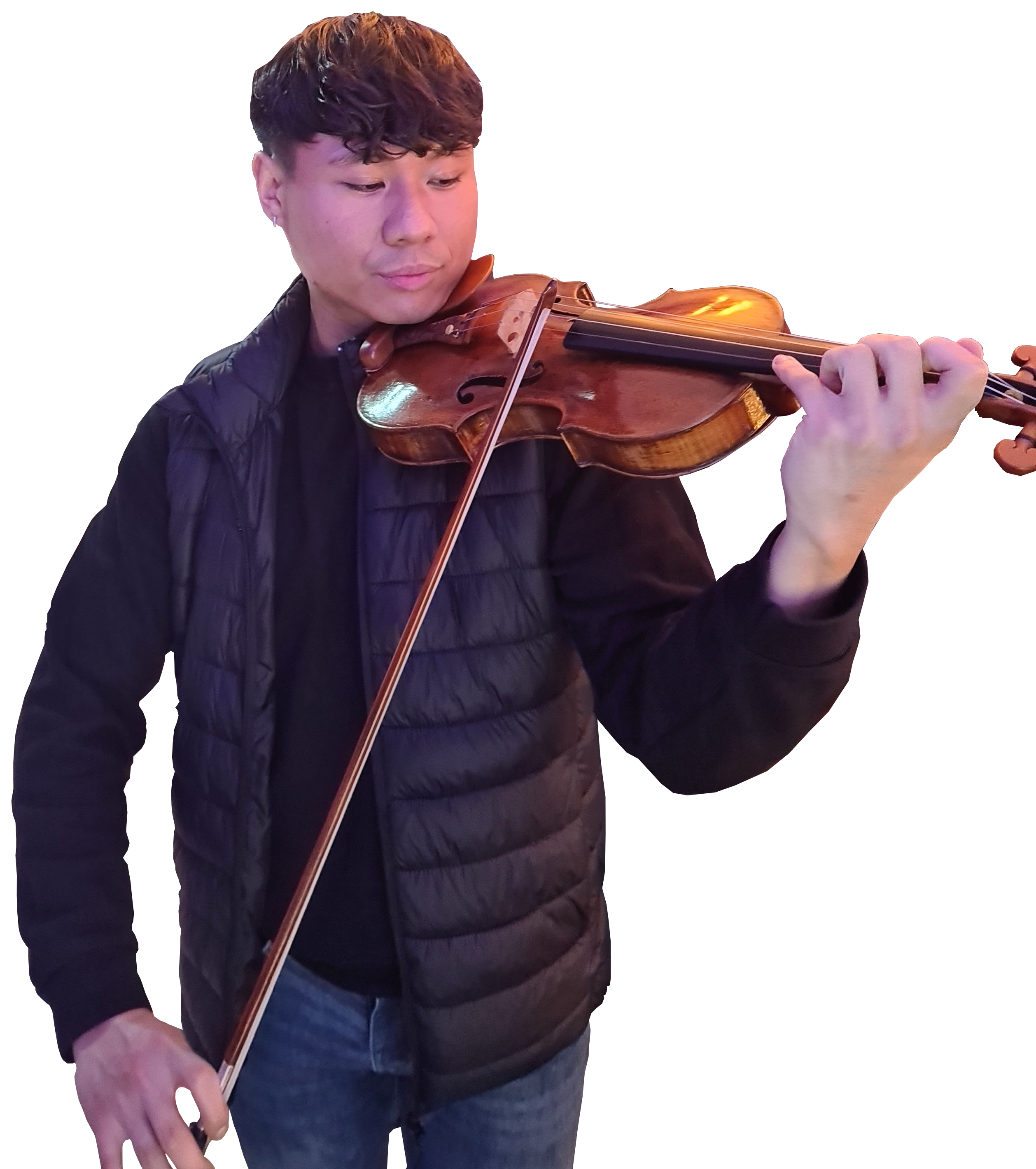 DEMVER BLANCIO
Piano, Violin, Flute & Oboe - Individual Lessons

Demver has been teaching at schools and tutoring violin, flute, oboe, and the piano for several years. Having trained classically at the Guilldhall School of Music and Drama he brings an array of experience from recording to playing in orchestras, duets, and quarters to his teaching style.
He is experienced in teaching larger groups of strings in chamber music in and around London and brings a friendly and approachable style allowing the student to take things at their own pace. Demver teaches all age groups and enjoys finding the right method and fit for every individual student.