Looking To Buy Or Rent An Instrument? Read Our Customer Reviews
Kids4Music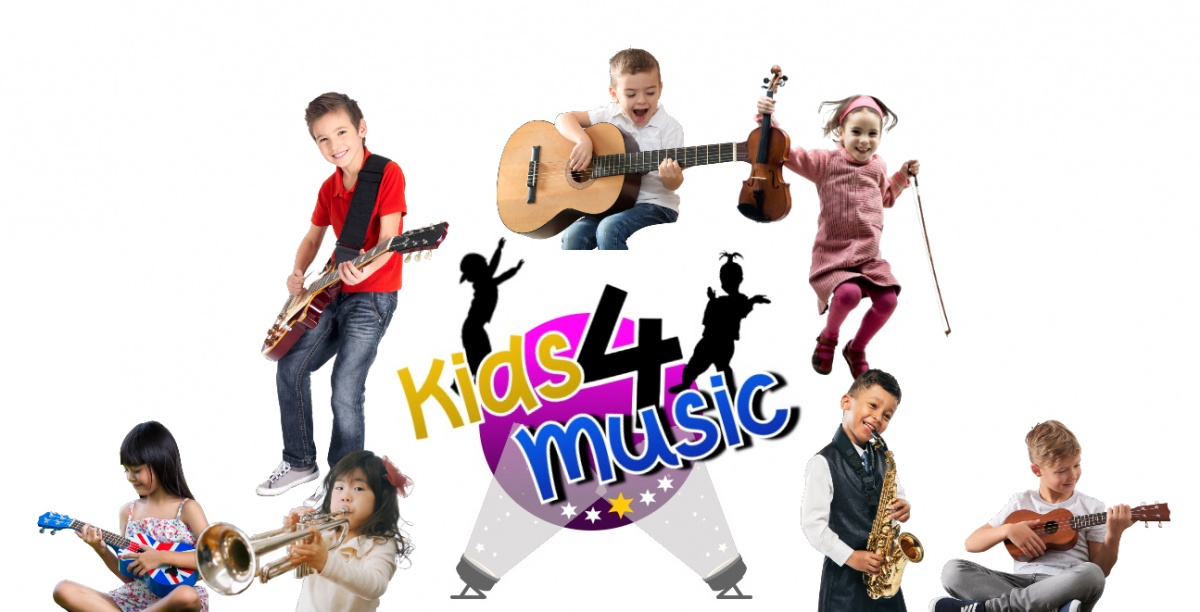 Welcome to Kids 4 Music, opening Winter 22/23 at our brand new Great Baddow music centre.
Kids 4 Music will bring a unique series of classes for children aged 5 and under, where they will not only have an outrageous amount of fun, but also take their first steps in experiencing and playing a basic musical instrument. Our West End trained tutor, Kathlyn, has years of experience in making musical mayhem for children of this age, whilst keeping a keen eye on those early signs of a talent with a particular instrument, be it grand piano, a ukulele or a simple hand drum. Here at Kids 4 Music, we have a completely purpose built premises with parking right outside the door, an onsite coffee shop where parents can grab a refreshment and watch all the action from one of our comfy sofas whilst the kids have a fantastic time, before joining them on the musical mat for even more fun.

Each 45 minute session will see your child interacting in a group with similar aged peers whilst experiencing a range of musical activities, games and group performances. However, the added ingredient that Kids 4 Music can offer, being part of the Allegro Music Academy, is a natural progression onto formal, yet fun, music lessons that also take place on site, 7 days a week.
Full information will be launching soon at
www.kids4music.co.uk
, however in the meantime, please feel free to fill in the short form below to register your interest, or call Annette on 01245 690560.