Looking To Buy Or Rent An Instrument? Read Our Customer Reviews
Piano/Keyboard Teachers in Colchester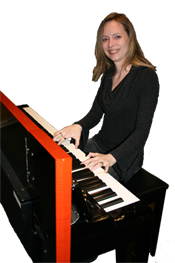 ANNETTE WARD
Keyboard and Piano - Class Lessons
Annette has been teaching with the Allegro Music Academy for over twenty years.
Her thorough yet fun way of presenting piano lessons and keyboard lessons always sees her diary brimming with students.
Having initially learnt classical piano she has also become one of the most respected contemporary tutors we have ever had. With all this experience under her belt, Annette prides herself in always finding a method that works for everyone, be it a complete beginner or a well seasoned player.

TYLER MAIR
Keyboard and Piano - Individual & Class Lessons
Hi my name is Tyler Mair.I am a piano teacher at Allegro music academy based in Colchester.I have been a student with the academy ever since I started playing keyboard then piano for about 12 years. I have learnt many different styles of genres which all range from their different difficulties.I have also finished a music diploma course at college which I have learnt many techniques to technology, live performance and how to enter the music business.I am in the middle of doing my degree specialising in film music which I am finding very interesting on how different it is compared to just normal pieces of music such as pop and rock songs from bands or solo performers. Also it includes many other avenues such as conducting, sound engineer and having your own studio and much more.I enjoy learning film and musical scores and pieces as they are very challenging due to so many technical traits within the piece due to when the scene changes or the feeling of the characters.

CAMILLE BUSH
Piano - Individual Online Lessons
Camille has taught voice and piano lessons privately for over eight years to students of all levels. Camille received her Bachelor of Arts degree in Music Studies from the University of South Florida, in Tampa, Florida, U.S.A. She has been classically trained in piano since she was a young child and began classical vocal training as a teenager, performing in choirs and ensembles across the United States, including the prestigious Carnegie Hall. With experience in both classical and contemporary genres of music, Camille enjoys sharing her passion for music and helping her students grow in their confidence as performers.

GLYNN FREEMAN
Piano, Keyboard, Violin & Theory - Individual Lessons
Glynn commenced his music studies on the piano at age 7 first with his mother, nd then Lily Martin, going on to pass grade 8 with distinction at 16. He was also a regular prize winner at the local music festivals nd as a result was invited by singing teacher Freda Parry to accompany some of her solo students during rehearsals and performances. Glynn teaches piano up to grade 8 and violin and theory to grade 5 and, over the years, has presented hundreds of successful candidates for their ABRSM exams. He enjoys teaching all ages and abilities and always tries to accommodate individual musical tastes and preferences. He also makes time to learn new music both for himself and accompaniments for instrumentalists and singers.
"As a teacher it is important to keep ones own technique up to scratch" he says.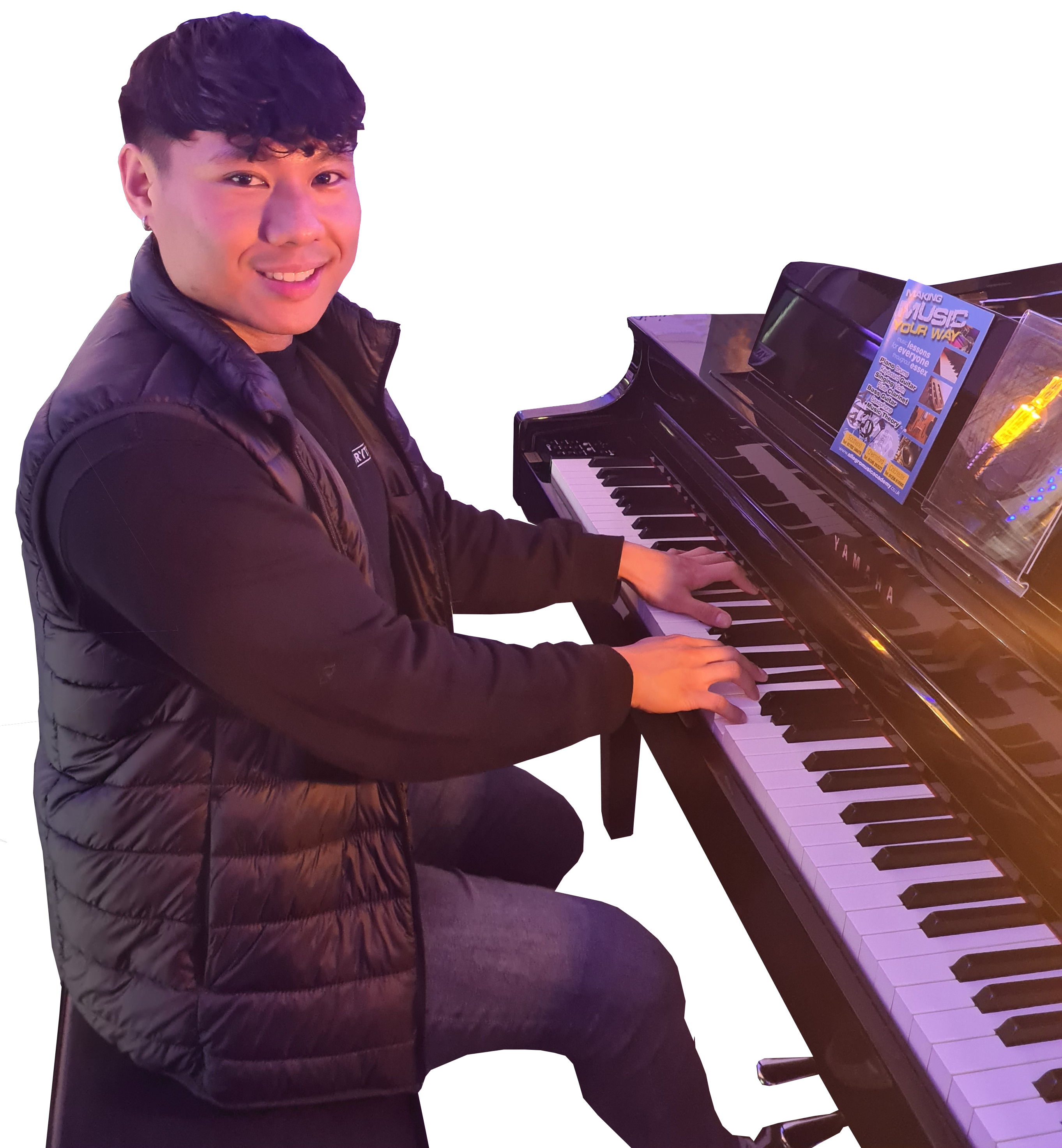 DEMVER BLANCIO
Piano, Violin, Flute & Oboe - Individual Lessons
Demver has been teaching at schools and tutoring violin, flute, oboe, and the piano for several years. Having trained classically at the Guilldhall School of Music and Drama he brings an array of experience from recording to playing in orchestras, duets, and quarters to his teaching style.
He is experienced in teaching larger groups of strings in chamber music in and around London and brings a friendly and approachable style allowing the student to take things at their own pace. Demver teaches all age groups and enjoys finding the right method and fit for every individual student.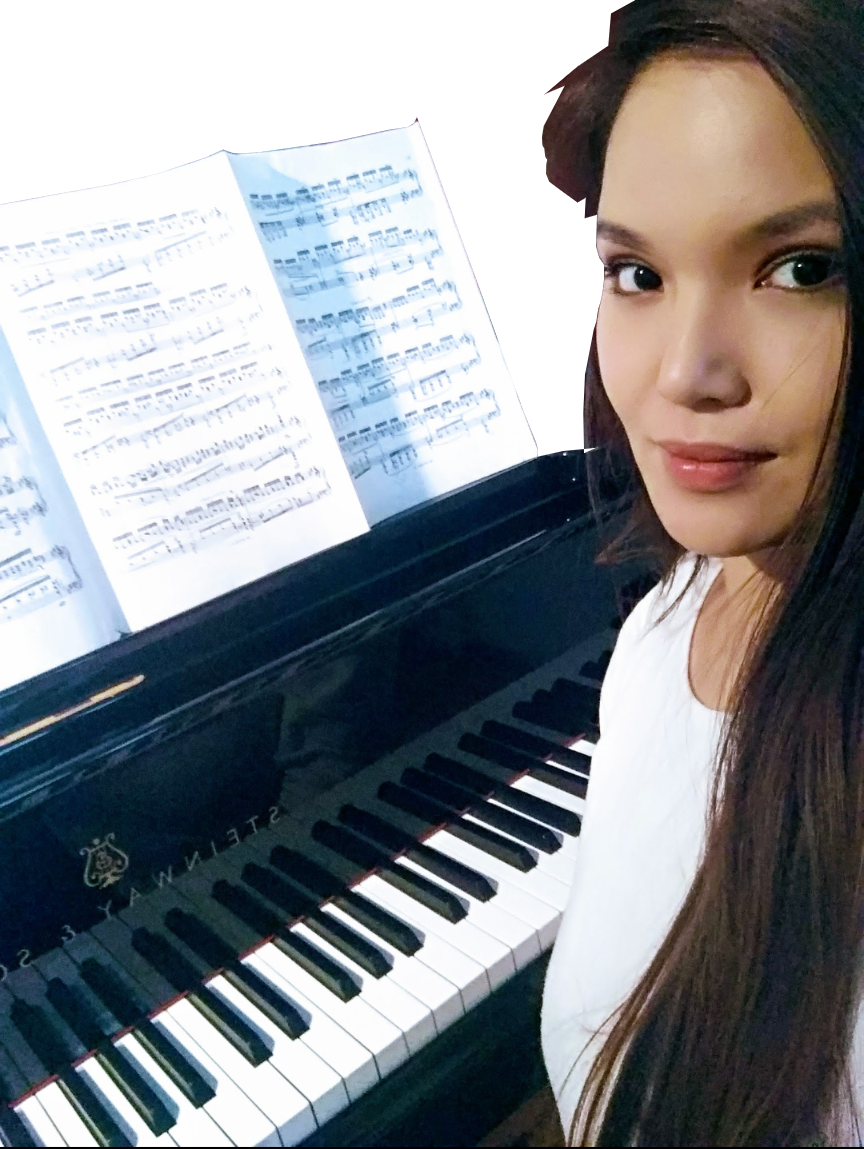 ELIELLE VIAJE
Piano - Individual Lessons
Elielle Viaje is a graduate of the University for Music and Performing Arts Vienna, Austria (formerly known as Vienna Conservatory) with a Bachelor of Arts degree (Hons) in Music Education, majoring in Piano Performance and Music Pedagogy. She also studied jazz piano at the Prayner Conservatory for five years and enjoys composing and improvising in her free time.
She has given regular recitals and solo concerts in Austria, Italy, Spain, Australia, and the Philippines since the age of twelve and made her orchestral debut at age fifteen performing Mendelssohn's Piano Concerto No. 1 with the International Suzuki Orchestra. She won first prize at the Piano Teachers Guild Sonata Competition at the Universidad de Santo Tomás (Manila). With over ten years of piano teaching experience both in group settings and one-on-one lessons, she is keen to help pupils learn piano, whether that be to prepare for graded examinations (ABRSM, Trinity, LCM, Suzuki) or simply to bring out enjoyment and creativity in their playing.