Looking To Buy Or Rent An Instrument? Read Our Customer Reviews
Ukulele & Mandolin Teachers in Chelmsford
MATT POOLE

Guitar, Bass Guitar & Ukulele - Individual Lessons
Matt is a highly experienced player and teacher, having started the guitar in 1986 and being a full time teacher since 2001. Each lesson is tailored to suit the needs of the pupil, however far along the learning path they are; beginners are shown basic techniques designed to get maximum results in the shortest time without compromising quality, while more experienced players are encouraged to find their own musical voice. Whether you want to rock out on and electric, strum an acoustic, get the low down on the bass or keep it simple on the ukulele, Matt will help you achieve your musical goals.
Matt has taught hundreds of pupils all over Essex, and is proud of his high pupil retention rates. He has also played countless gigs all over the UK and Europe, from rock festivals to Royal Palaces. He is singer and guitarist in the popular function band 'Squeal', is bass player forthe award winning singer-songwriter Mark Burnside and his band'Lemoncurd Kids' and musical director of the charity band 'The Riddled With Booze Orchestra'.
Matt welcomes players of all standards, and looks forward to helping them get to where they want to be.

SETH GOVAN
Guitar, Bass Guitar, Ukulele, Mandolin & Banjo - Individual Lessons
Learn to play guitar, bass guitar or ukulele with experienced performer and teacher Seth Govan. seth has been teaching for many years and has one hundred per cent success rate with student exam entry at all levels. Some of his students have become working musicians in their own right. Seth is known for his relaxed yet informative teaching style and offers a range of lesson formats to suit all ages and abilities including graded tuition from all major examining boards, special accelerated learning courses, guidance on developing and enhancing tone, creativity and musicianship, style analysis of major players and simply learning your favourite songs for fun. For the dedicated student Seth can also offer tuition focusing on key musical skills including fingerboard harmony, ear training, music theory, sight reading, improvisation, technique development, building a repertoire and much more.With over twenty years teaching experience in a range of settings and extensive performance experience including sessions, recording work and touring overseas Seth is well placed to help you achieve your own musical goals. Book your free introductory lesson today and start getting the results you deserve!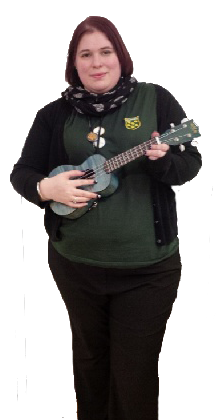 BEX KENT
Flute, Saxophone, Clarinet, Double Bass, Singing, Banjo & Ukulele - Individual Lessons
Bex has been with the academy for over two years and teaches woodwind, singing, double bass and Ukulele. She is keen to pass on her passion for music to her pupils, whether you wish to learn for fun or in a more formal way.
Bex is a soprano who studied at the London College of Music. She has a Bachelor of Music degree in performance and specialises in Opera and Classical music. Bex has sung in a variety of famous locations including the Royal Albert Hall, Milan Cathedral, the BBC proms and the Statue of Liberty. In her free time Bex also sings with the local Southend Girls Choir. As well as her passion for singing she loves to also teach Flute, Saxophone, Clarinet, Ukulele and even double bass - all instruments that she has mastered!