Looking To Buy Or Rent An Instrument? Read Our Customer Reviews
Piano/Keyboard Teachers in Chelmsford
SAM RICHARDSON
Drums, Bass Guitar & Piano - Individual Lessons
Sam has been playing drums for around 20 years, earning a professional diploma and amassing a wealth of experience in live situations and recording but it is teaching that he finds most rewarding.
His approach to teaching is to focus on the fundamentals
and use these simple approaches to open up the limitless creative possibilities that exist in music.
He is also happy to teach to a syllabus such as the grading systems or any other instructional material, and can offer in depth guidance on technique, stick control, timing, dynamics, independence, reading, tuning, improvisation, rudimental studies and practice techniques.

TYLER MAIR
Keyboard and Piano - Individual & Class Lessons
Hi my name is Tyler Mair.I am a piano teacher at Allegro music academy based in Colchester.I have been a student with the academy ever since I started playing keyboard then piano for about 12 years. I have learnt many different styles of genres which all range from their different difficulties.I have also finished a music diploma course at college which I have learnt many techniques to technology, live performance and how to enter the music business.I am in the middle of doing my degree specialising in film music which I am finding very interesting on how different it is compared to just normal pieces of music such as pop and rock songs from bands or solo performers. Also it includes many other avenues such as conducting, sound engineer and having your own studio and much more.I enjoy learning film and musical scores and pieces as they are very challenging due to so many technical traits within the piece due to when the scene changes or the feeling of the characters.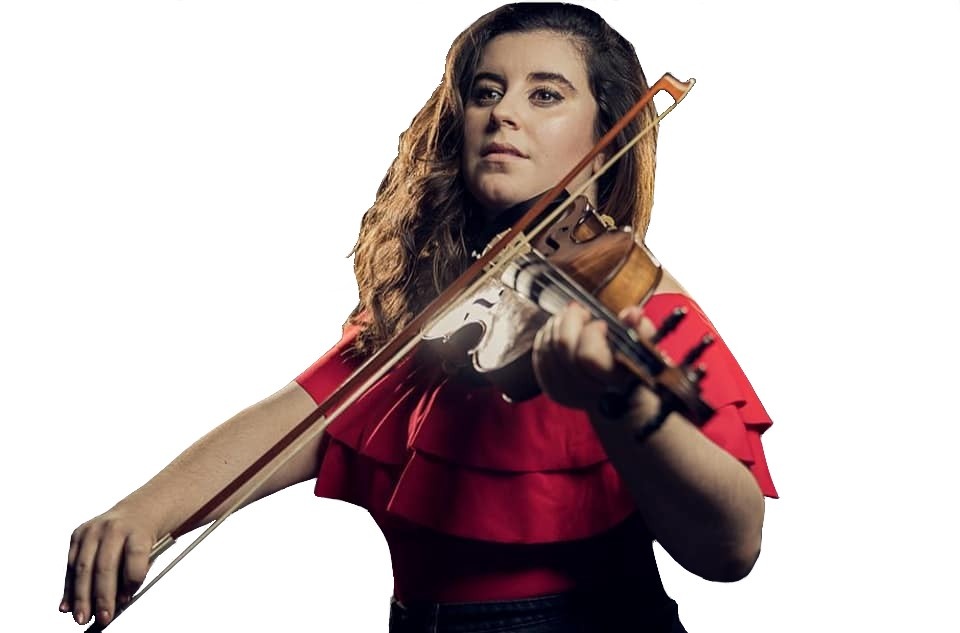 KATHLYN MILNE
Flute, Saxophone, Trumpet, Trombone, Violin, Piano and Vocals - Individual Lessons
Kathlyn-Nicole is a Scottish Actor Musician with a passion for all kinds of music, theatre and performance. Having trained and achieved her BA(Hons) Actor Musicianship at Mountview Academy of Theatre Arts she feels she has lots of helpful tips and tricks she can share with her students. Kathlyn is a multi instrumentalist and loves to sing, she can't wait to help you learn and have fun too. She plays,Trumpet, Violin, Piano, Saxophone, flute and Trombone. Kathlyn teaches All valved brass instruments (excluding tuba), Violin, Alto Saxophone, Singing and Music Theory (including GCSE and A level Tutoring). Kathlyn hopes to help with not only technique but with confidence and performance while having a whole lot of fun! Kathlyn has also played and performed all over the Country and world including West end theatres, Greek Amphitheatres and world renowned concert halls. When not teaching and performing Kathlyn loves cycling, playing video games, eating cake and watching Harry Potter.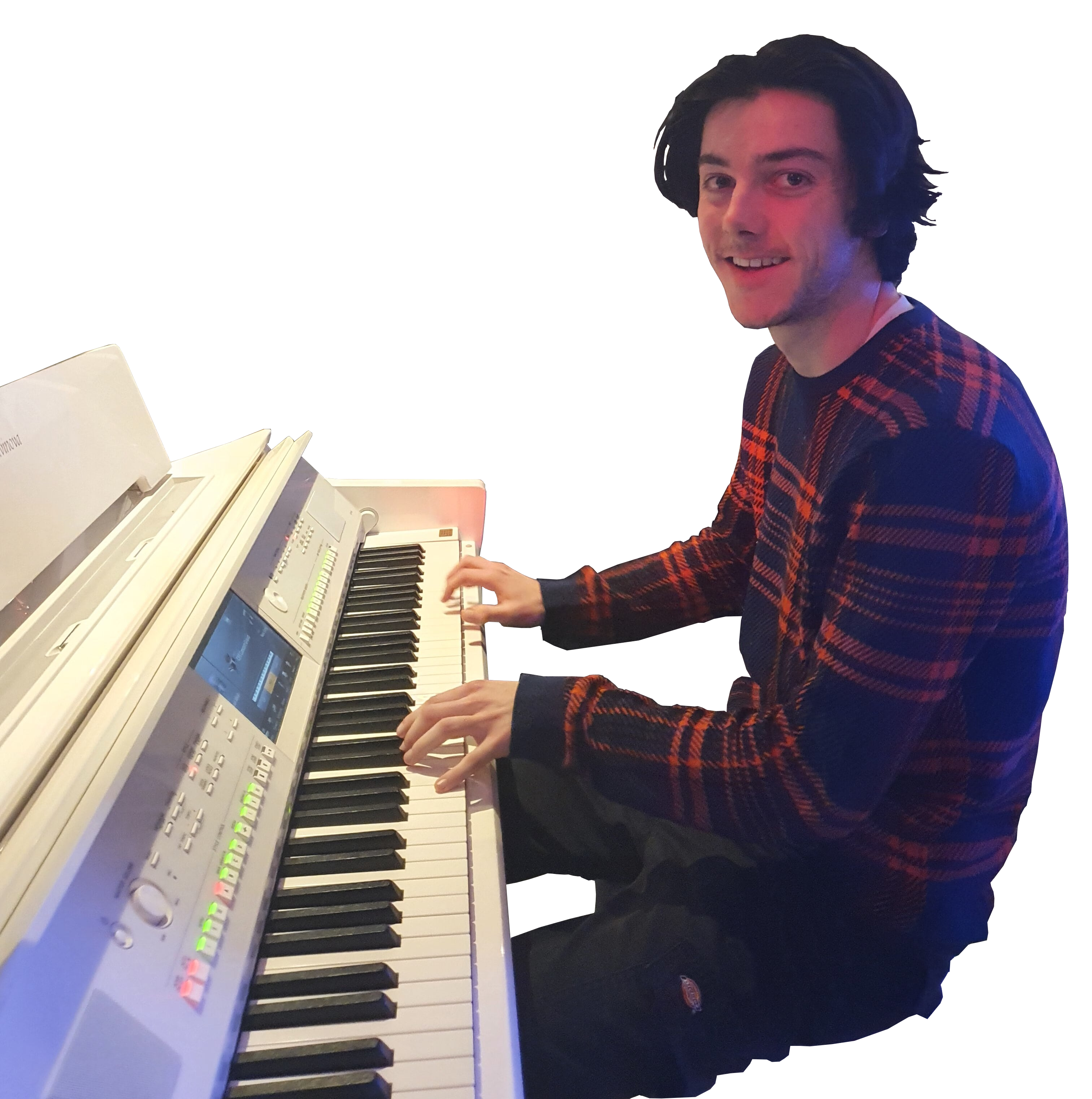 JACKSON BUCKLER
Piano, Saxophone and Theory - Individual Lessons
Jackson is an experienced pianist and saxophonist with a passion for multiple genres of music. He is trained in both Classical and Jazz, being able to teach material from both styles in an enthusiastic and understandable way. Jackson has learnt from some amazing teachers, achieving three Grade 8s by the age of 15 and always strives to continue his development as a player by studying the best musicians. He hopes to pass on proven learning methods and motivate his students to achieve their best. Whether it's graded exams or aspirations to be a great player, Jackson aims to make your learning experience enjoyable and rewarding.He achieved a First-Class Honours Degree in BA Music at University of Southampton and won the Hazel Muras-Osborn Composition Prize for the best achievement overall as a composer on the course. Away from teaching, Jackson is an assistant mixing and master engineer and music producer/songwriter working in popular music.