Looking To Buy Or Rent An Instrument? Read Our Customer Reviews
Piano/Keyboard Teachers in Chelmsford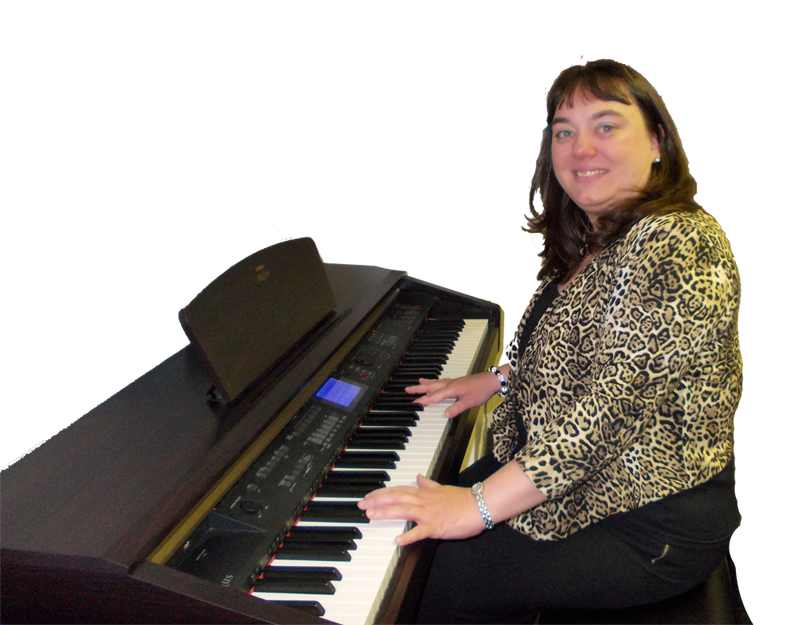 DEBS MORGAN
Piano & Keyboard - Individual & Class Lessons
Vocal - Individual Lessons

Debs studied music at Huddersfield University and The Royal Scottish Academy of Music and Drama. Debs started performing at the age of four and took her first lead at the age of fourteen. Her singing teacher of the time managed to persuade her that learning to play an instrument as well as singing would be a good idea. She took his advice and under his guidance obtained her grade five piano within the first year or so of learning the instrument.
She is a former member of the BBC National Chorus of Wales and has sung in numerous concerts, broadcasts and recordings both in this country and abroad. Professional operatic roles include Despina (Cosi Van Tutti), Rosina (Barber of Seville), Flora (La Traviata) and Frasquita in Carmen. As a soloist Debs has sung in numerous other concerts and appeared live on radio. Debs has also won several reciting/drama and singing competitions. he is a fully qualified professional Music teacher and a former Head of Music at a school in Thurrock. Debs is at home teaching students of all ages and abilities and delights in seeing her students doing well. Part of her enjoyment of teaching is to pass on to others what she has learnt as a professional performer and teacher. Some of her former students have gone on to win singing awards and vocal scholarships. Debs is excited about joining the team at Allegro and looks forward to teaching piano and singing at the Academy.

SAM RICHARDSON
Drums, Bass Guitar & Piano - Individual Lessons
Sam has been playing drums for around 20 years, earning a professional diploma and amassing a wealth of experience in live situations and recording but it is teaching that he finds most rewarding.
His approach to teaching is to focus on the fundamentals
and use these simple approaches to open up the limitless creative possibilities that exist in music.
He is also happy to teach to a syllabus such as the grading systems or any other instructional material, and can offer in depth guidance on technique, stick control, timing, dynamics, independence, reading, tuning, improvisation, rudimental studies and practice techniques.

JULIET GEE
Piano, Violin & Theory - Individual Lessons
Juliet started violin and piano lessons at the age of seven with her mother (also a music teacher and graduate from the Guildhall School of Music and Drama). At thirteen she won a music scholarship to Queens College, Taunton and, at fifteen, won the Vicars Close prize by the ABRSM for gaining the highest mark in the country for grade seven violin. Also at fifteen, Juliet passed grade eight piano and at seventeen passed grade eight violin with distinction. She went on to study at Trinity College of Music, London - first study violin, second study piano.
Juliet moved to Chelmsford in September 2018 from Sheffield
where she worked as a violin and piano teacher and had violin lessons
with Lyn Fletcher - Leader of the Halle Orchestra.
Juliet looks forward to passing on her enjoyment of her instruments to her students and looks forward to creating individual learning plans to suit each and every one!

TYLER MAIR
Keyboard and Piano - Individual & Class Lessons
Hi my name is Tyler Mair.I am a piano teacher at Allegro music academy based in Colchester.I have been a student with the academy ever since I started playing keyboard then piano for about 12 years. I have learnt many different styles of genres which all range from their different difficulties.I have also finished a music diploma course at college which I have learnt many techniques to technology, live performance and how to enter the music business.I am in the middle of doing my degree specialising in film music which I am finding very interesting on how different it is compared to just normal pieces of music such as pop and rock songs from bands or solo performers. Also it includes many other avenues such as conducting, sound engineer and having your own studio and much more.I enjoy learning film and musical scores and pieces as they are very challenging due to so many technical traits within the piece due to when the scene changes or the feeling of the characters.
KATHLYN MILNE
Flute, Saxophone, Trumpet, Trombone, Violin, Piano and Vocals - Individual Lessons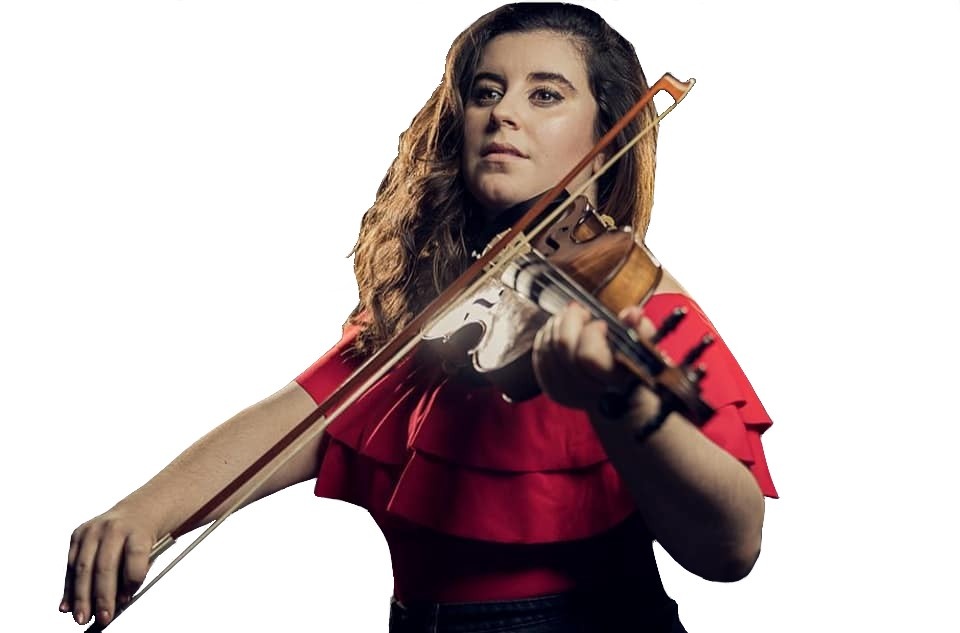 Kathlyn-Nicole is a Scottish Actor Musician with a passion for all kinds of music, theatre and performance. Having trained and achieved her BA(Hons) Actor Musicianship at Mountview Academy of Theatre Arts she feels she has lots of helpful tips and tricks she can share with her students. Kathlyn is a multi instrumentalist and loves to sing, she can't wait to help you learn and have fun too. She plays,Trumpet, Violin, Piano, Saxophone, flute and Trombone. Kathlyn teaches All valved brass instruments (excluding tuba), Violin, Alto Saxophone, Singing and Music Theory (including GCSE and A level Tutoring). Kathlyn hopes to help with not only technique but with confidence and performance while having a whole lot of fun! Kathlyn has also played and performed all over the Country and world including West end theatres, Greek Amphitheatres and world renowned concert halls. When not teaching and performing Kathlyn loves cycling, playing video games, eating cake and watching Harry Potter.