Looking To Buy Or Rent An Instrument? Read Our Customer Reviews
Piano/Keyboard Teachers in Chelmsford
TYLER MAIR
Keyboard and Piano - Individual & Class Lessons
Hi my name is Tyler Mair.I am a piano teacher at Allegro music academy based in Colchester.I have been a student with the academy ever since I started playing keyboard then piano for about 12 years. I have learnt many different styles of genres which all range from their different difficulties.I have also finished a music diploma course at college which I have learnt many techniques to technology, live performance and how to enter the music business.I am in the middle of doing my degree specialising in film music which I am finding very interesting on how different it is compared to just normal pieces of music such as pop and rock songs from bands or solo performers. Also it includes many other avenues such as conducting, sound engineer and having your own studio and much more.I enjoy learning film and musical scores and pieces as they are very challenging due to so many technical traits within the piece due to when the scene changes or the feeling of the characters.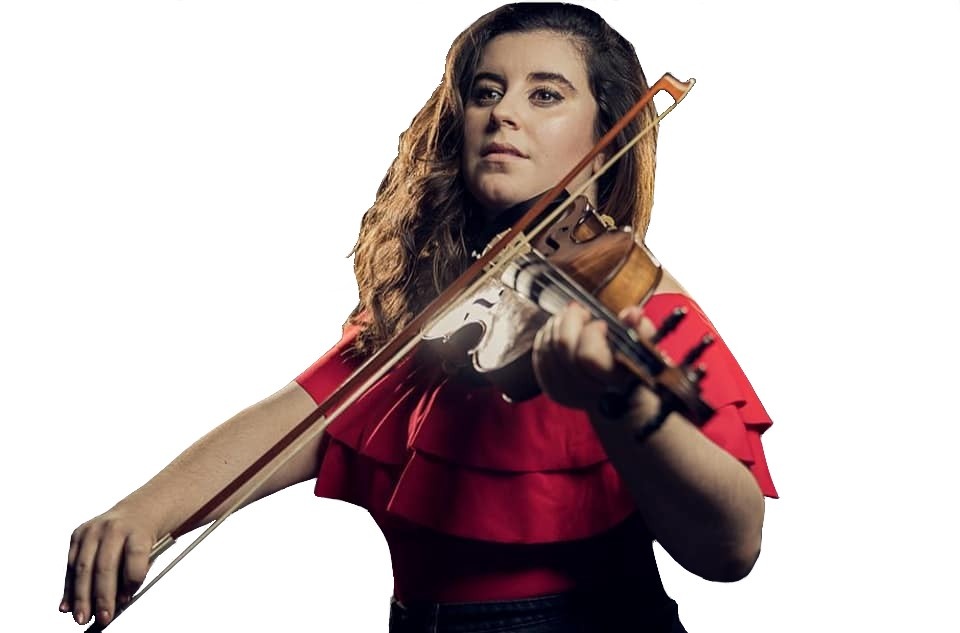 KATHLYN MILNE
Flute, Saxophone, Trumpet, Trombone, Violin, Piano and Vocals - Individual Lessons
Kathlyn-Nicole is a Scottish Actor Musician with a passion for all kinds of music, theatre and performance. Having trained and achieved her BA(Hons) Actor Musicianship at Mountview Academy of Theatre Arts she feels she has lots of helpful tips and tricks she can share with her students. Kathlyn is a multi instrumentalist and loves to sing, she can't wait to help you learn and have fun too. She plays,Trumpet, Violin, Piano, Saxophone, flute and Trombone. Kathlyn teaches All valved brass instruments (excluding tuba), Violin, Alto Saxophone, Singing and Music Theory (including GCSE and A level Tutoring). Kathlyn hopes to help with not only technique but with confidence and performance while having a whole lot of fun! Kathlyn has also played and performed all over the Country and world including West end theatres, Greek Amphitheatres and world renowned concert halls. When not teaching and performing Kathlyn loves cycling, playing video games, eating cake and watching Harry Potter.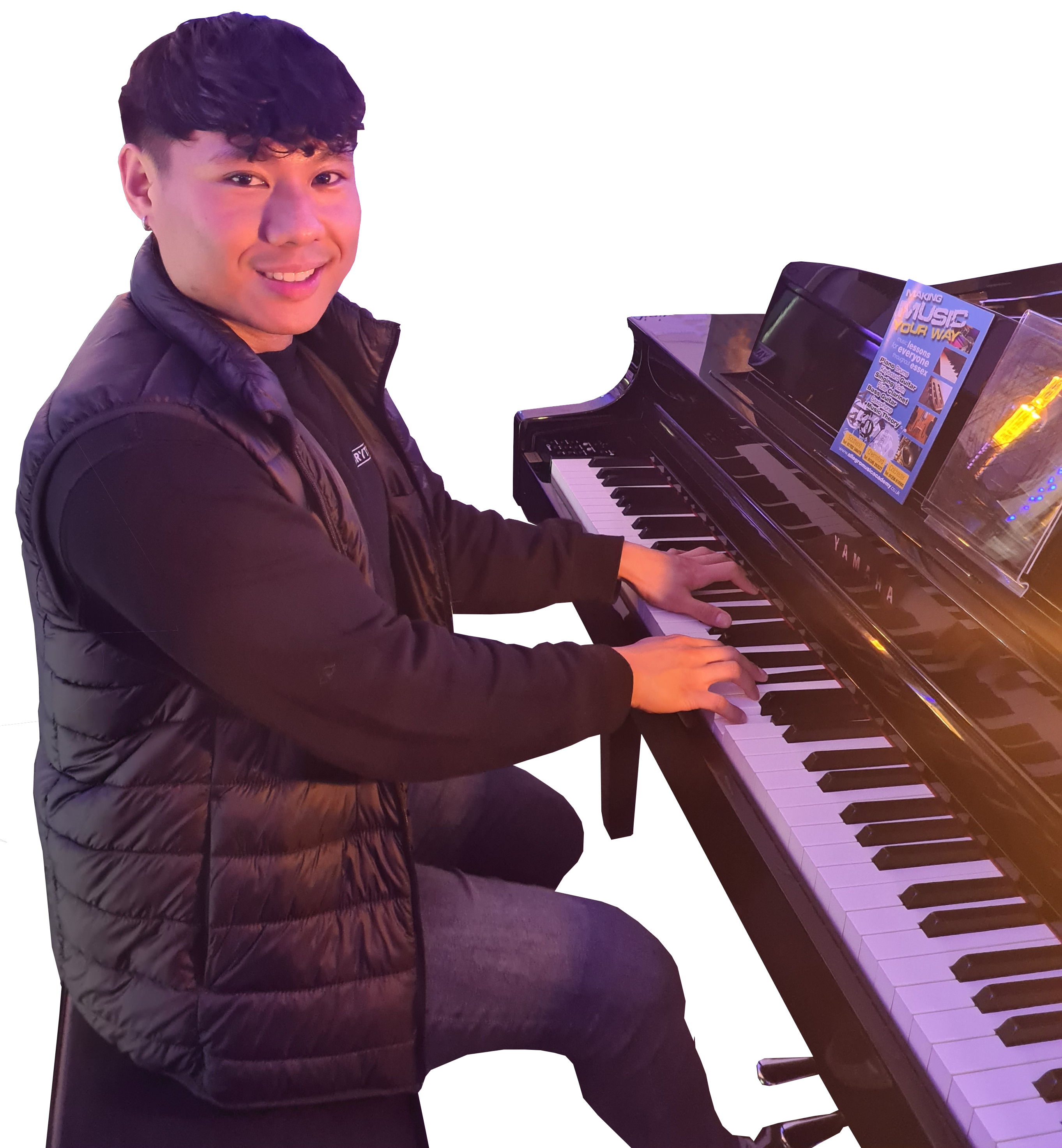 DEMVER BLANCIO
Piano, Violin, Flute & Oboe - Individual Lessons

Demver has been teaching at schools and tutoring violin, flute, oboe, and the piano for several years. Having trained classically at the Guilldhall School of Music and Drama he brings an array of experience from recording to playing in orchestras, duets, and quarters to his teaching style.
He is experienced in teaching larger groups of strings in chamber music in and around London and brings a friendly and approachable style allowing the student to take things at their own pace. Demver teaches all age groups and enjoys finding the right method and fit for every individual student.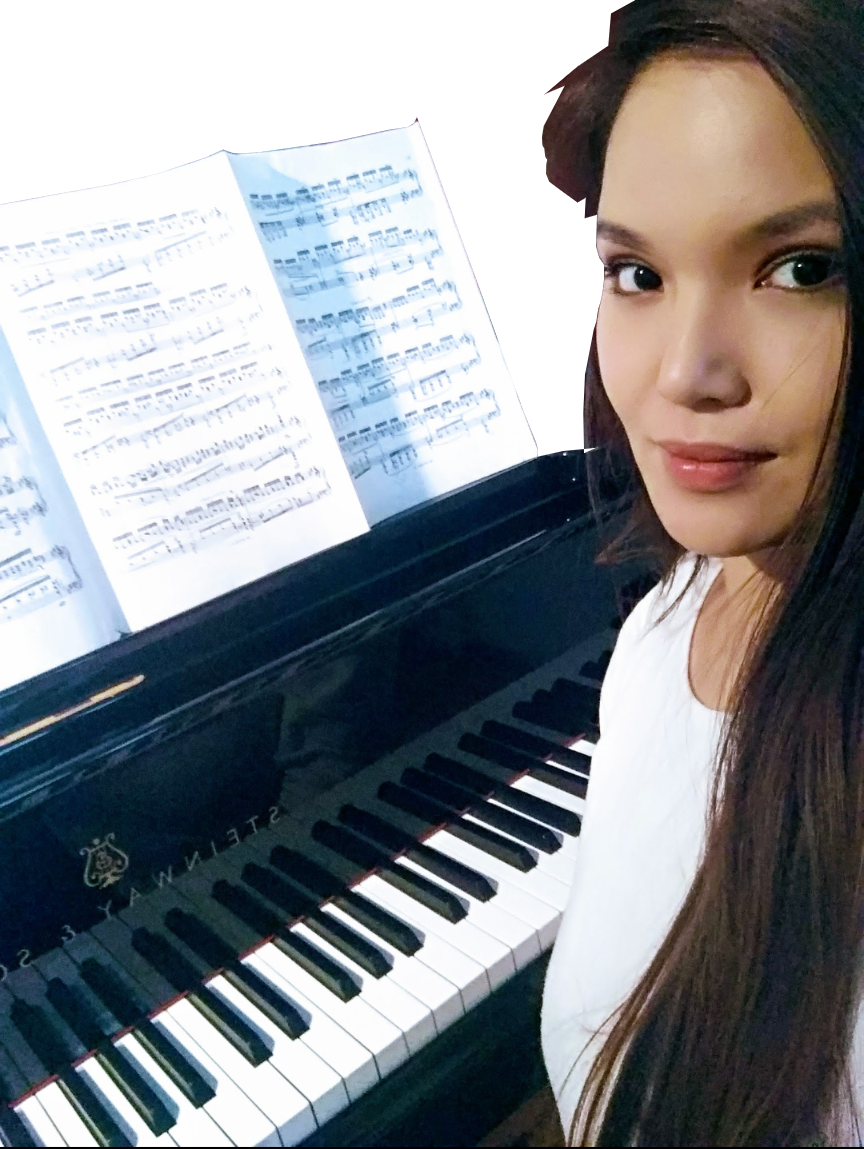 ELIELLE VIAJE
Piano - Individual Lessons
Elielle Viaje is a graduate of the University for Music and Performing Arts Vienna, Austria (formerly known as Vienna Conservatory) with a Bachelor of Arts degree (Hons) in Music Education, majoring in Piano Performance and Music Pedagogy. She also studied jazz piano at the Prayner Conservatory for five years and enjoys composing and improvising in her free time.
She has given regular recitals and solo concerts in Austria, Italy, Spain, Australia, and the Philippines since the age of twelve and made her orchestral debut at age fifteen performing Mendelssohn's Piano Concerto No. 1 with the International Suzuki Orchestra. She won first prize at the Piano Teachers Guild Sonata Competition at the Universidad de Santo Tomás (Manila). With over ten years of piano teaching experience both in group settings and one-on-one lessons, she is keen to help pupils learn piano, whether that be to prepare for graded examinations (ABRSM, Trinity, LCM, Suzuki) or simply to bring out enjoyment and creativity in their playing.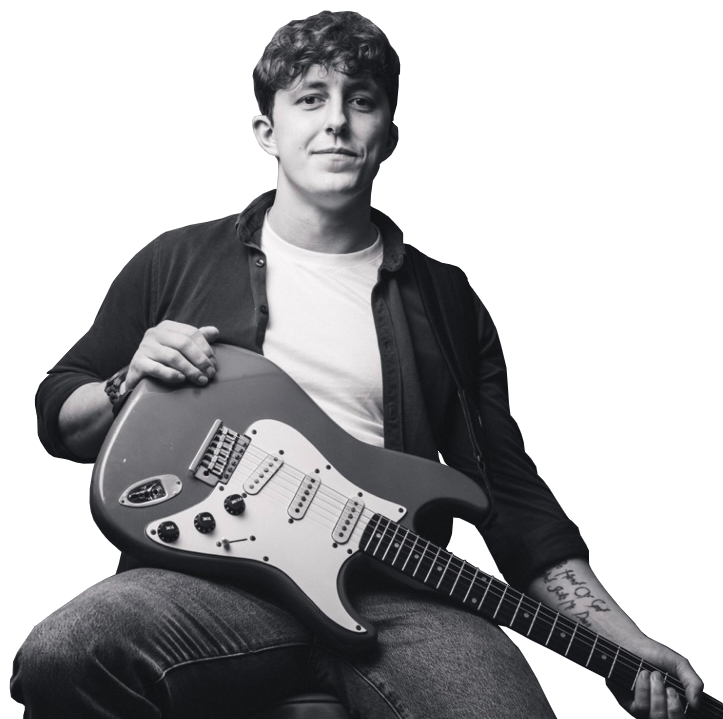 JAKE MACKAY
Piano / Keyboard, Vocals, Drums, Guitar, Bass Guitar & Ukulele - Individual Lessons
Jake is a multi-instumentalist with 10 years of performance experience in countries all around the world. From the tallest cocktail bar in Beijing to the private islands of the Maldives, he's used his musical talents to travel far and wide, picking up a host of lessons and tips along the way.
From performing as the singer/guitarist/keyboard player in one of the UK's busiest function bands, to teaching and recording using his home production space, Jake is able to offer insight and experience for performance, recording and production, instrument techniques and vocal training. Proficient in Guitar, Bass Guitar, Vocals and Ukulele as well as being able to offer beginner guidance with Drums and Piano as well as recording and production using garageband, logic and ableton.

GRAHAM LEWIS-JAMES

Brass & Woodwind, Piano & Theory - Individual Lessons
Graham Lewis-James BA (hons), LGSM (teacher), QTS studied at the
Guildhall Junior Department and The Colchester Institute School of
Music. He is a teacher with over 20 years experience of instrumental,
theory, GCSE and A level music examinations. He has performed as a
soloist at many prestigious concert venues including London's Royal
Albert Hall, Royal Festival Hall and The Queen Elizabeth Hall. He is a
member of The Colchester Band and is currently the Head of Music at The Ramsey Academy, Halstead, Essex.