Looking To Buy Or Rent An Instrument? Read Our Customer Reviews
Ukulele & Mandolin Teachers in Southend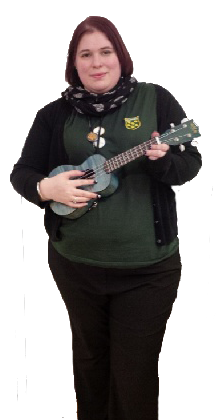 BEX KENT
Flute, Saxophone, Clarinet, Double Bass, Singing, Banjo & Ukulele - Individual Lessons
Bex has been with the academy for over two years and teaches woodwind, singing, double bass and Ukulele. Bex is a soprano who studied at the London College of Music. She has a Bachelor of Music degree in performance and specialises in Opele. She is keen to pass on her passion for music to her pupils, whether you wish to learn for fun or in a more formal way.
era and Classical music. Bex has sung in a variety of famous locations including the Royal Albert Hall, Milan Cathedral, the BBC proms and the Statue of Liberty. In her free time Bex also sings with the local Southend Girls Choir. As well as her passion for singing she loves to also teach Flute, Saxophone, Clarinet, Ukulele and even double bass - all instruments that she has mastered!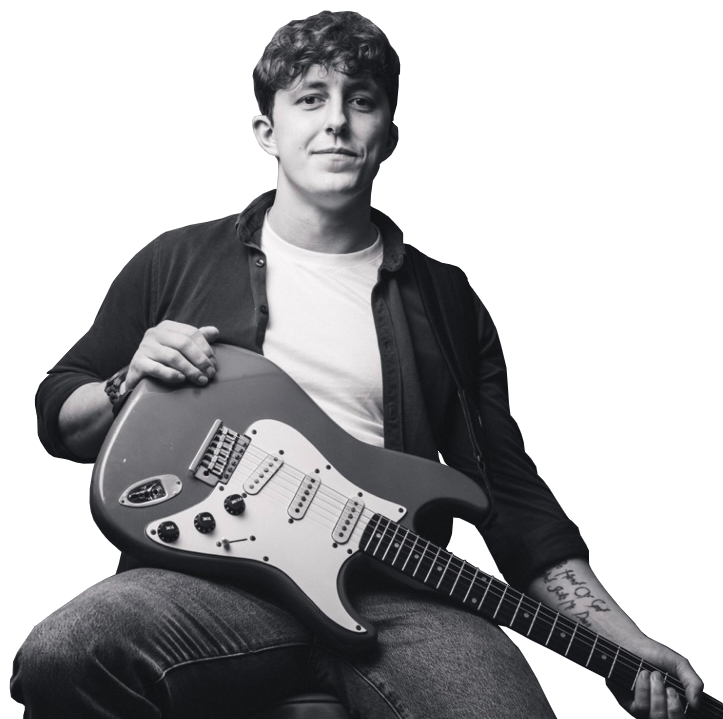 JAKE MACKAY
Piano / Keyboard, Vocals, Drums, Guitar, Bass Guitar & Ukulele - Individual Lessons
Jake is a multi-instumentalist with 10 years of performance experience in countries all around the world. From the tallest cocktail bar in Beijing to the private islands of the Maldives, he's used his musical talents to travel far and wide, picking up a host of lessons and tips along the way.
From performing as the singer/guitarist/keyboard player in one of the UK's busiest function bands, to teaching and recording using his home production space, Jake is able to offer insight and experience for performance, recording and production, instrument techniques and vocal training. Proficient in Guitar, Bass Guitar, Vocals and Ukulele as well as being able to offer beginner guidance with Drums and Piano as well as recording and production using garageband, logic and ableton.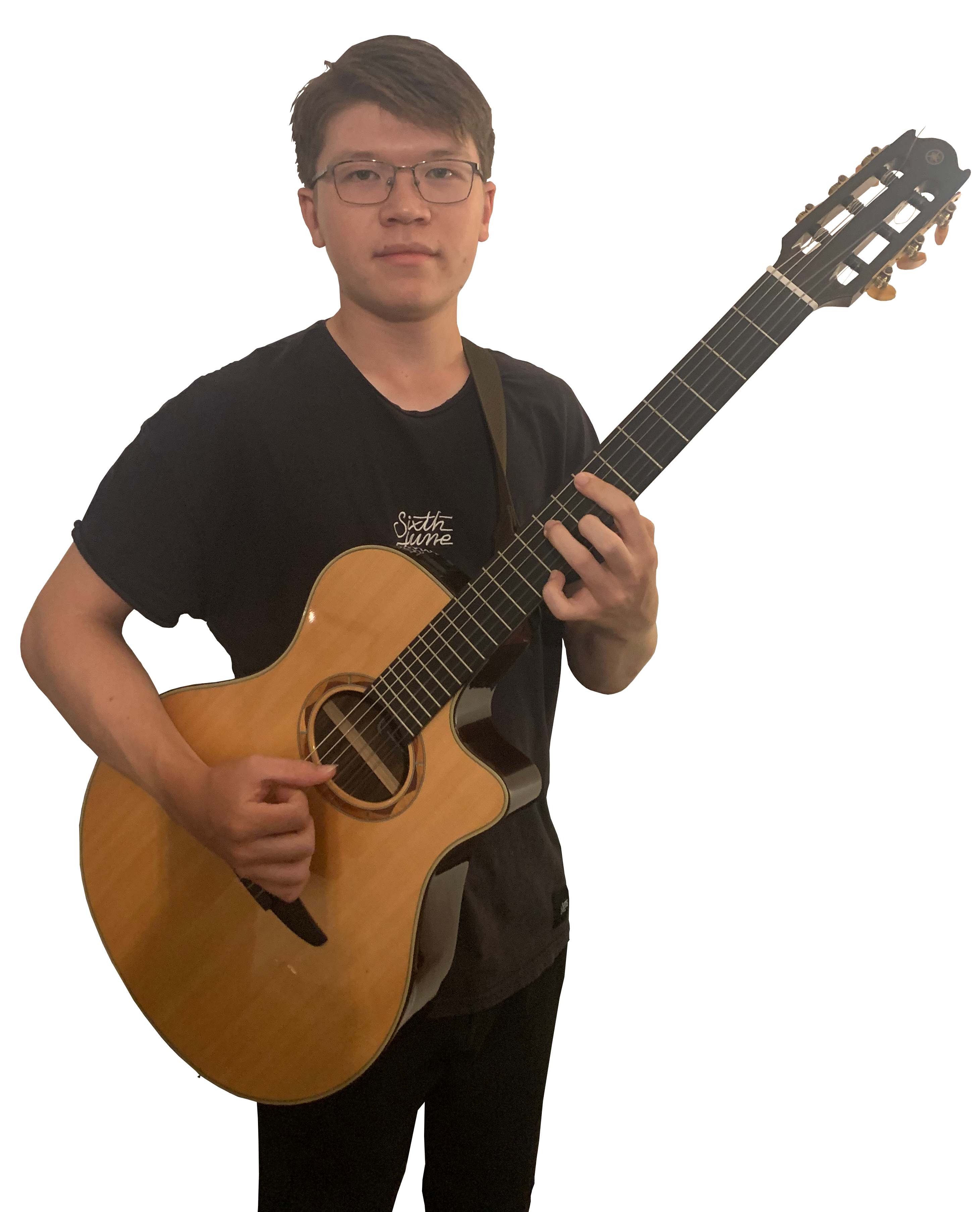 ALEXANDER LIU
Piano, Bass Guitar, Guitar & Ukulele - Individual Lessons
Alex is a multi instrumentalist studying music production and performance at the London College of Music. He plays guitar, bass and piano, specialising in the genres of RnB and Jazz.

Alex has performed in a variety of settings including Big-band jazz, musical theatre orchestra, classical orchestra and rock bands. Outside of live performance, he is interested in music production and composition and is currently working on his portfolio.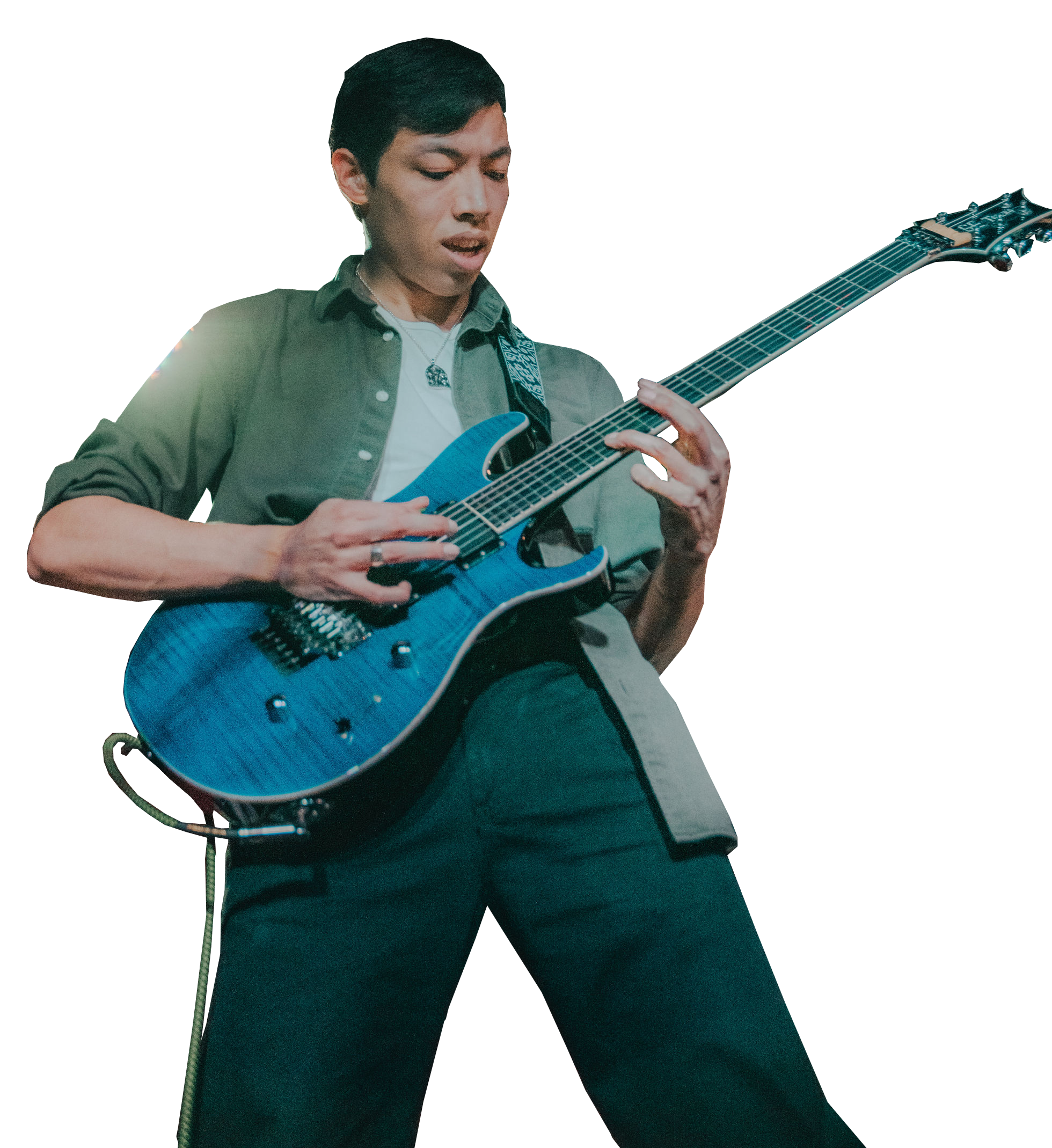 DANTE COATES
Guitar & Ukulele - Individual Lessons
Hello. I'm Dante and I am a Teacher, Session Guitarist and Music Producer with over 7 years of experience in live performance in multiple Genres. I have a BMus in Professional Music Performance (with First Class Honours.) I teach all styles of guitar including ukulele and have a passion for making music fun as well as helping with the preparation for exams. I teach all age groups, abilities and tailor the lesson to suit individual needs.