Looking To Buy Or Rent An Instrument? Read Our Customer Reviews
Vocal Teachers in Chelmsford
DEBS MORGAN
Piano, Keyboard - Individual & Class Lessons
Vocals - Individual Lessons
Debs studied music at Huddersfield University and The Royal Scottish Academy of Music and Drama. Debs started performing at the age of four and took her first lead at the age of fourteen. Her singing teacher of the time managed to persuade her that learning to play an instrument as well as singing would be a good idea. She took his advice and under his guidance obtained her grade five piano within the first year or so of learning the instrument.
She is a former member of the BBC National Chorus of Wales and has sung in numerous concerts, broadcasts and recordings both in this country and abroad. Professional operatic roles include Despina (Cosi Van Tutti), Rosina (Barber of Seville), Flora (La Traviata) and Frasquita in Carmen. As a soloist Debs has sung in numerous other concerts and appeared live on radio. Debs has also won several reciting/drama and singing competitions.
She is a fully qualified professional Music teacher and a former Head of Music at a school in Thurrock. Debs is at home teaching students of all ages and abilities and delights in seeing her students doing well. Part of her enjoyment of teaching is to pass on to others what she has learnt as a professional performer and teacher. Some of her former students have gone on to win singing awards and vocal scholarships. Debs is excited about joining the team at Allegro and looks forward to teaching piano and singing at the Academy

BEX KENT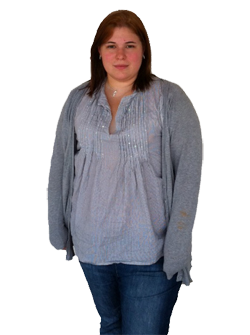 Flute, Saxophone, Clarinet, Double Bass, Singing, Banjo & Ukulele - Individual Lessons
Bex has been with the academy for over two years and teaches woodwind, singing, double bass and Ukulele. She is keen to pass on her passion for music to her pupils, whether you wish to learn for fun or in a more formal way.
Bex is a soprano who studied at the London College of Music. She has a Bachelor of Music degree in performance and specialises in Opera and Classical music. Bex has sung in a variety of famous locations including the Royal Albert Hall, Milan Cathedral, the BBC proms and the Statue of Liberty. In her free time Bex also sings with the local Southend Girls Choir. As well as her passion for singing she loves to also teach Flute, Saxophone, Clarinet, Ukulele and even double bass - all instruments that she has mastered!

ANNA VUCEVIC
Piano & Vocals - Individual Lessons
Leaving the Junior Guildhall at nineteen, Anna enjoyed some time performing onstage at the Royal National Theatre in a production of 'Coram Boy' before continuing on to study for her undergraduate degree in Music at Royal Holloway University of London, eventually graduating in 2009 with upper second class honours.
After graduating from Royal Holloway, she decided to put into practice her desire to teach piano and voice and has been teaching ever since. Over time, she has gradually gained experience in, and has enjoyed teaching a broad range of people, varying in age, ability and musical interests, particularly gaining experience working with children during a time teaching with Stagecoach Theatre School.
Anna wishes to share her passion for her instruments with others and hopes to encourage anyone who learns with her to enjoy making music and fulfil their musical potential. Outside of teaching, she enjoys opportunities to play piano or sing wherever possible, and loves attending concerts and gigs on a regular basis. Anna looks forward to teaching as part of the team at Allegro Music Academy.