Looking To Buy Or Rent An Instrument? Read Our Customer Reviews
Piano/Keyboard Teachers in Southend
THOMAS ANDREAS
Violin, Viola, Piano & Keyboard - Individual Lessons
Since graduating from the Colchester Institute in July 2006 with a BA Honours Degree in Music, Thomas has been working as a freelance musician and music teacher in London and the South East. He specializes in the violin, while also teaching viola, piano, music theory, string groups and classroom He performs for the Collaborative Orchestra, Essex Concert Orchestra and the Andreas String Quartet, as well as freelancing for many other groups. Thomas is able to teach all ages and abilities and looks forward to passing on his expertise in Music to his students, teaching them at their own pace and finding a learning path specific to each one.

LEE DODSON
Guitar, Drums & Keyboard - Individual Lessons
Lee has been playing guitar, bass, drums and keys or over 20 years and has had previous success performing live and recording with various bands throughout this time.
Aside from his session work between touring, Lee began teaching around 2001 and found it an enjoyable and worthwhile platform to educate and nurture new musicians on their journey into music.
Lee will tailor lessons around every individual and enjoys finding the right musical journey for each and every one of his students!

SAM RICHARDSON
Drums, Bass Guitar & Piano - Individual Lessons


Sam has been playing drums for around 20 years, earning a professional diploma and amassing a wealth of experience in live situations and recording but it is teaching that he finds most rewarding.
His approach to teaching is to focus on the fundamentals and use these simple approaches to open up the limitless creative possibilities that exist in music.
He is also happy to teach to a syllabus such as the grading systems or any other instructional material, and can offer in depth guidance on technique, stick control, timing, dynamics, independence, reading, tuning, improvisation, rudimental studies and practice techniques.

NATRAH AKIB
Piano, Keyboard, Violin, Viola & Guitar - Individual Lessons
Natrah graduated from the West Sussex Institute in 1991 and started working at Ridley Studios by playing Piano for the ballet classes before teaching her first Piano pupils and a small 'Introduction To Music' class to children aged 4 - 6. She worked at Ridley Studios for twenty-one years teaching Piano and Violin and also taught at Westcliff High School For Girls for twenty-one years starting with Piano, and then Violin, also playing for several school productions. In 1994 - 1996 Natrah taught adult beginners Piano classes at Basildon Adult Education College and still teaches a lot of adults at the moment, also teach adult Violinists! She has taught Violin and Guitar at St Pierre School and also the Violin at Sacred Heart School. Other work includes playing the Piano for ballet classes at St Michael's Preparatory School for two years and, for several years, taught Piano and Violin at the Piano Pavilion.
Natrah has played in several orchestras including the Southend Sinfonia, Southend Philharmonic Orchestra and currently the Southend Symphony Orchestra - she likes to encourage pupils, when ready, to join one day! Of her former pupils several of them have gone on to become music teachers themselves!
A very experienced teacher, who loves to create individual lesson plans to suit each student's needs.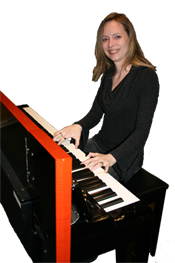 ANNETTE WARD
Keyboard and Piano - Class Lessons
Annette has been teaching with the Allegro Music Academy for over ten years.
Her thorough yet fun way of presenting piano lessons and keyboard lessons always sees her diary brimming with students.
Having initially learnt classical piano she has also become one of the most respected contemporary tutors we have ever had. With all this experience under her belt, Annette prides herself in always finding a method that works for everyone, be it a complete beginner or a well seasoned player.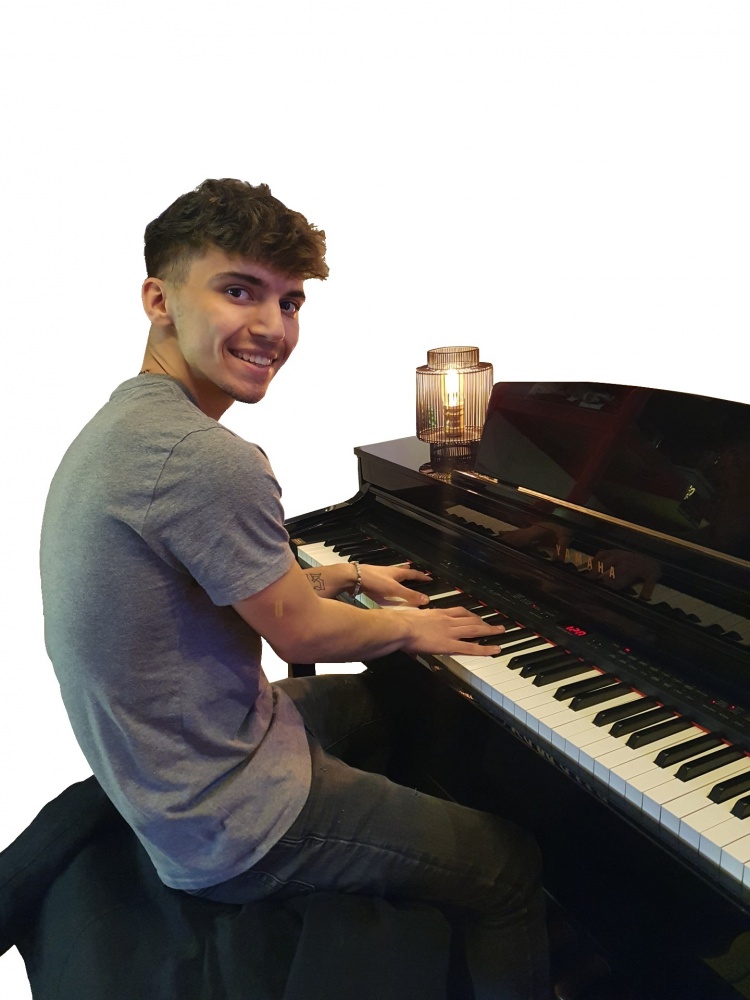 HARRY CASH
Piano, Keyboard, Guitar, Ukulele Drums and Vocals - Individual Lessons
Harry Cash is a professional multi-instrumentalist, songwriter, producer and music tutorfrom Billericay who started learning about music from a young age, first starting guitar at 5 years old and since going on to achieve multiple grades in Guitar, Piano, and Vocals. Harry started busking when he was just 8 years old in Portugal and since then has played in many towns in Essex, London and even Times Square, New York where funnily enough he earned his first professional paid gig at 13. Harry has over 10 years experience performing at various venues, functions, private parties and weddings covering many different styles of music. He has gained a ton of experience playing in bands and as asolo artist performing popular music from artists such as Stevie Wonder, Billy Joel andBruno Mars.Harry studied a BA (Hons) Degree in Creative Musicianship at The Institute of Contemporary Music Performance in North London where his love for the arts grew so much that he has since go on to start his own independent record label GEth Music that has already had artists feature on BBC Introducing and gain over 80,000 streams on Spotify. On top of this, his love for collaborating and hard work has lead him to supply session work on piano & vocals forthe likes of renowned TV jingle writer Roger Dexter and former Sony Sweden SongwriterAlex Hummingson.